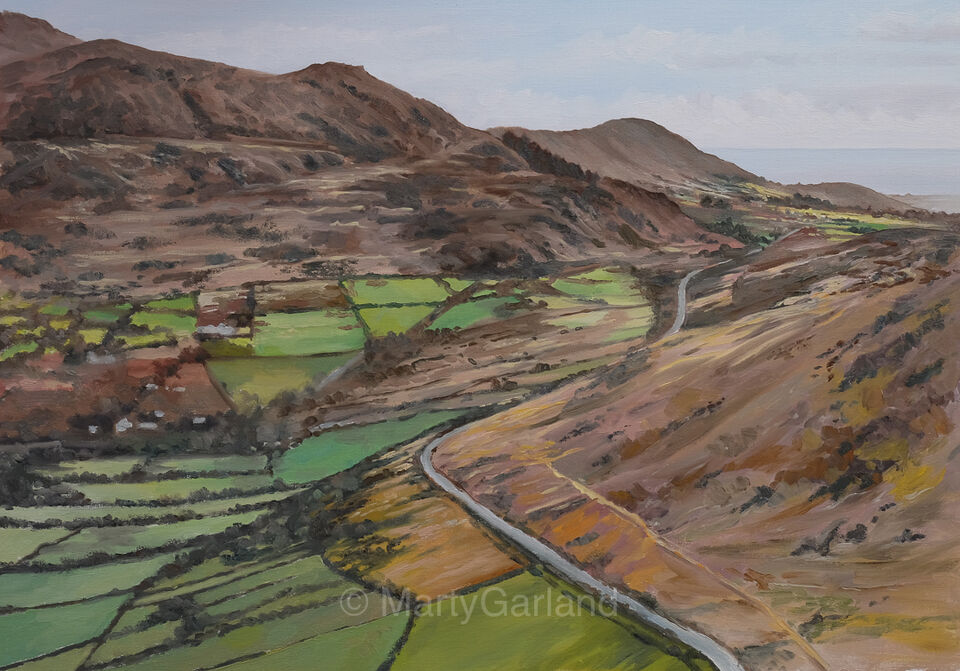 A stunning view of the Cooley Mountains, looking towards Carlingford in the wee county of Louth, Ireland.
Original Painting For Sale €650 + shipping
Oil on canvas, mounted on MDF panel / Unframed
This painting is signed on the front and comes with a Certificate of Authenticity. Contact me if you would like to buy the original painting or if have any questions about this artwork. Securely packaged and shipped directly to your door.
Location: co.louth
Artist Marty Garland